Being quite busy between work and my blog I completely forgot to take some time off for myself and enjoy some days of peace and tranquility. Happily enough Therme Loipersdorf stepped in and sent me an invitation for a weekend of pure pleasures. Not only have I been able to discover the thermal spa, I also got the chance to visit the beautiful area surrounding this pleasant place of relaxation. As part of a lively group of journalists and fellow bloggers, I didn't imagine myself getting back home as relaxed and calm as I was. Spring in Loipersdorf hit me like a revelation, long had I forgotten to pause and open my eyes to all the beautiful things that are going on around me (pssst… yes, I do blame it on social media).
But let's start one by one:
WHERE DID I SLEEP?
Good, that you ask. I spent the first night of the weekend at hotel Kowald, a very cool place that has just recently been renovated and that is one gem of a hideaway. If you're into charming comfort and latest design paired with mundane architecture, this is your bet! From the minute I walked in,  I totally felt at home. The hotel disposes of a direct access to the thermal spa (very convenient) and the lovely staff is happy to make your stay as quiet, peaceful and relaxing as possible. For breakfast you can choose from practically anything you can imagine and for dinner there's a delicate six course menu which will leave you satisfied and full.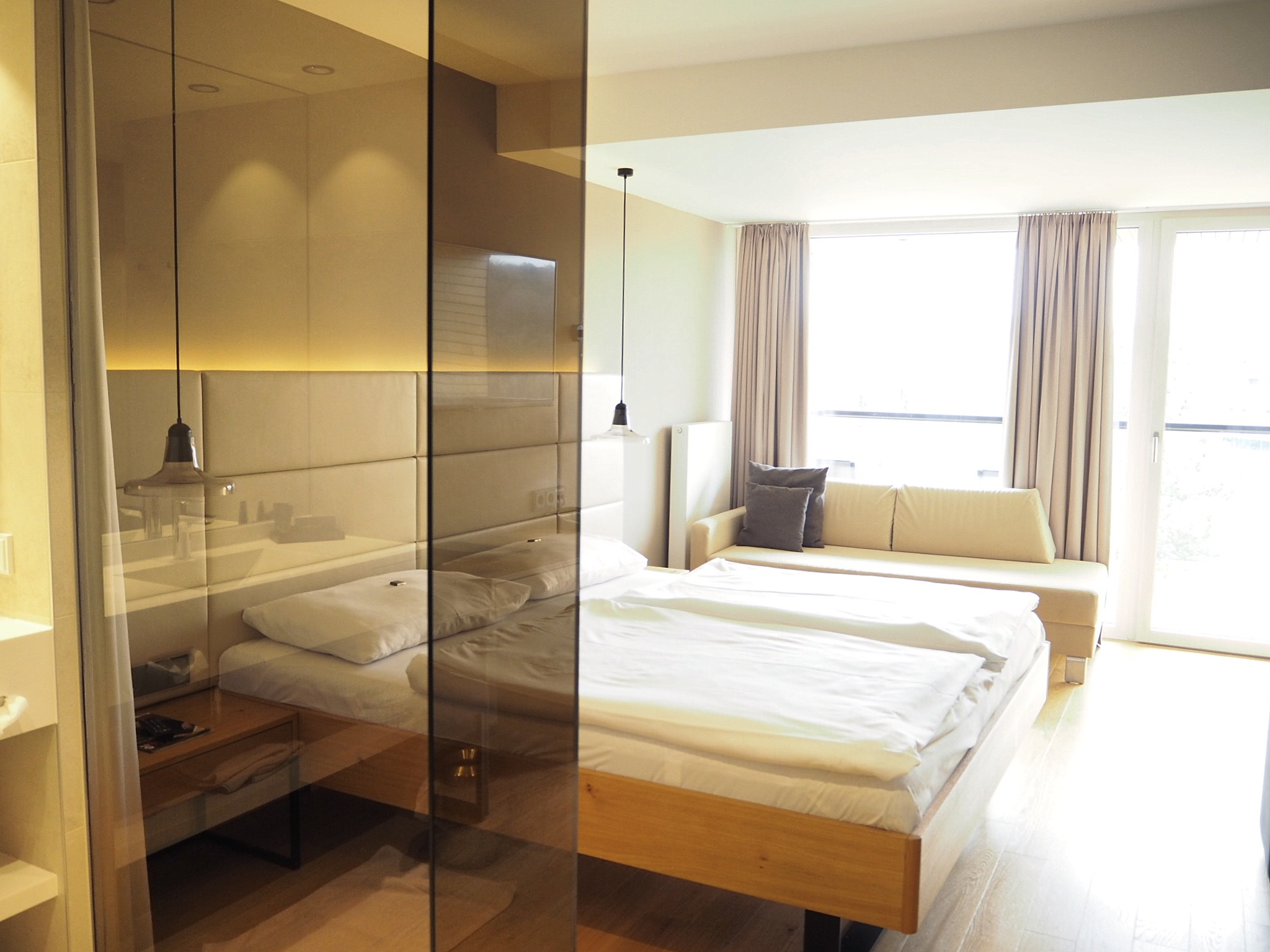 Hideaway
In order to discover Loipersdorf's various type of accomodations close to the thermal spa, we spent the second night in smaller hideaways nearby.This is where I met Hans and his lovely wife Edeltraud, the owners of Birkenhof. It was a pleasure to watch them caring dedicatedly for their guests and fulfilling their every wish. Being there felt more like becoming a part of Birkenhof family than being a visitor. One of my highlights (besides immersing myself in nature) was finding mother and daughter collecting violets for a delightful version of the classic white wine spritzer they would offer their guests that night. This place is cut out for you, if you're looking for a calm sanctuary with a personal, heartfelt touch. (Btw. Their breakfast is delicious: Loads of regional produce of highest quality!)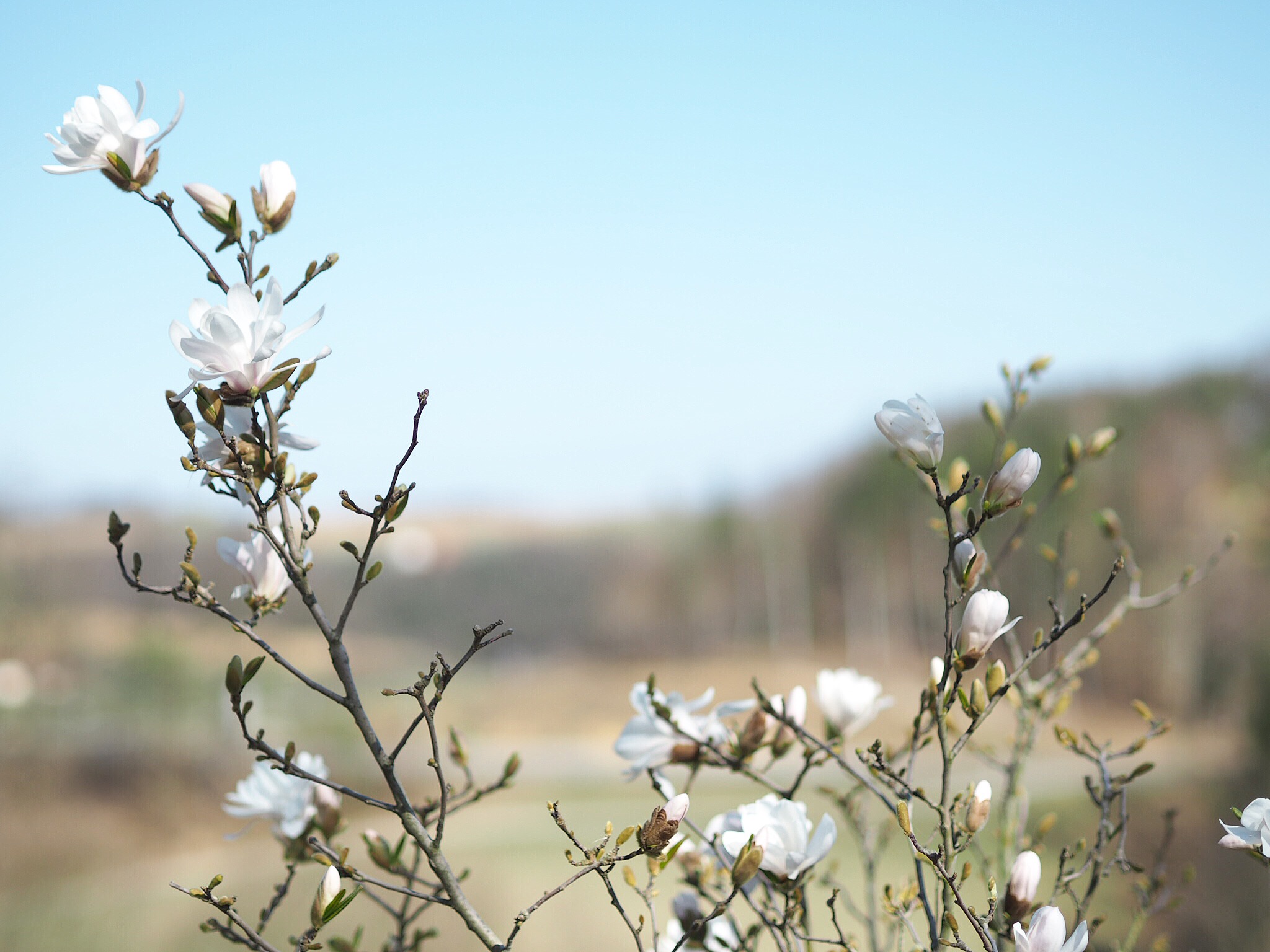 Discovering regional treasures
It's springtime and what is better than to go out and enjoy the first rays of sun. I did so not only by heading out for a run with the local running legend Sepp Lind (82 years old and just as flexible and enduring as in his early 30s), taking a dip in the mineral rich thermal water of Loipersdorf in their outdoor area, but also by going on a tour and discovering regional treasures. From walking through the woods up to a beautiful vineyard and wine tasting at Kowald, getting up and close with history and culture at castle Tabor to learning how 'black gold' is produced at pumpkin oil mill Pabst, I discovered that well-being here above all means enjoying. Which, by the way, also means stopping by at a local 'Buschenschank' (wine tavern). I highly recommend Buschenschank Hartinger, and trust me, raised in South Styria I have high standards. 
Castle Tabor
Oil mill Pabst
Sunset near wine tavern Hartinger
Thermal healing
Real thermal water is a wonderful source of energy, wellbeing and there for your utmost relaxation. Not only does it benefit your health, it is so pleasant to slip into warm spa water and let go of stress and negativity. Therme Loipersdorf offers you various possibilities to decompress: There's a quiet bathing area reserved for adult guests only, the Schaffelbad; there are different types of massages and treatments available; you'll find  sound meditation courses and I highly recommend you try out the 'Dreierlei Wohlfühlerlebnis à la Loipersdorf' combining foot reflexology, a fango treatment for your back followed by a deeply relaxing massage. I was surprised with this goodie by Therme Loipersdorf and oh my goodness, did I enjoy this almost one hour long treatment that loosened up every angle of my body. I went home with a sense of being grounded, relaxed and totally up for new adventures to come.
As my beloved better half was sick for the weekend and had to stay home, we promised each other to go back together soon.
---
Anzeige wegen Markennennung.
Looking back on three amazing days, I'd like to give special thanks to Therme Loipersdorf for inviting me on this adventure. Many thanks also to artistic director Dietmar Kerschbaum and tourism association Loipersdorf.