Wer sich wie noch nicht ganz vom Sommer und den hübschen Kleidchen trennen möchte, der macht es wie ich: Feiner Rolli mit Ripp und hübschen Kreppdetails unter das luftige Kleid – Vans dazu, rot-orangen Lippenstift drauf und schon hat man ein ganz passables Sonntagsoutfit, das bei den sinkenden Temperaturen trotzdem noch gute Laune macht. Und wer wie ich ein Kleid im Schrank entdeckt, das er ungelogen vor dem Sommerurlaub gekauft und seither samt Preiszettelchen auf seiner Kleiderstange hat hängen lassen (im wahrsten Sinne des Wortes), freut sich umso mehr über die gelungene Herbst-Kombi. Alles erlaubt bei diesen Temperaturen, meine Lieben – und wenn sie wieder sinken, werdet ihr mich in diesem Outfit eben mit blickdichten Strümpfen und Military Boots sehen. Lasst mich unbedingt wissen, welches sommerliche Teil ihr mit in den Herbst hinein nehmen werdet!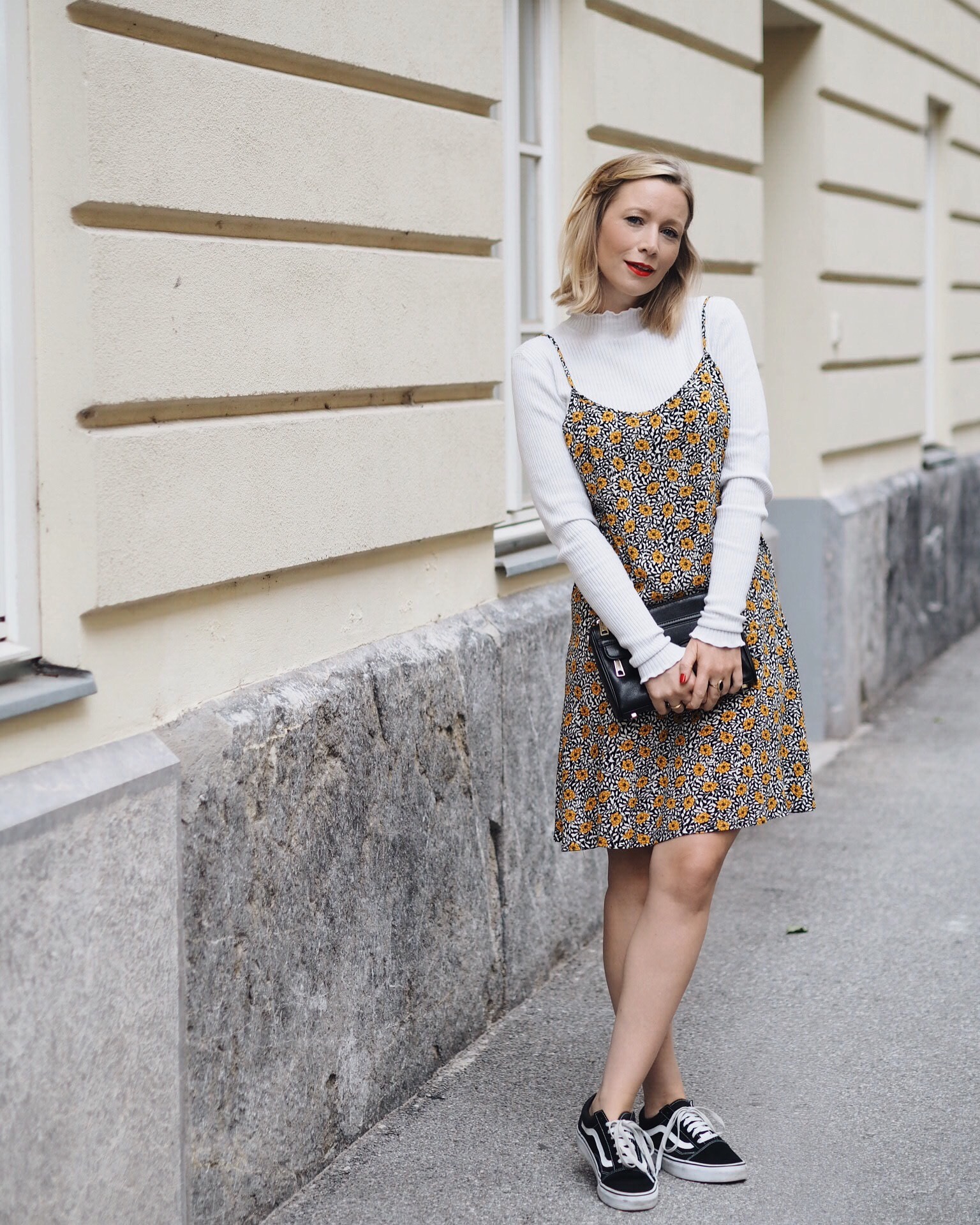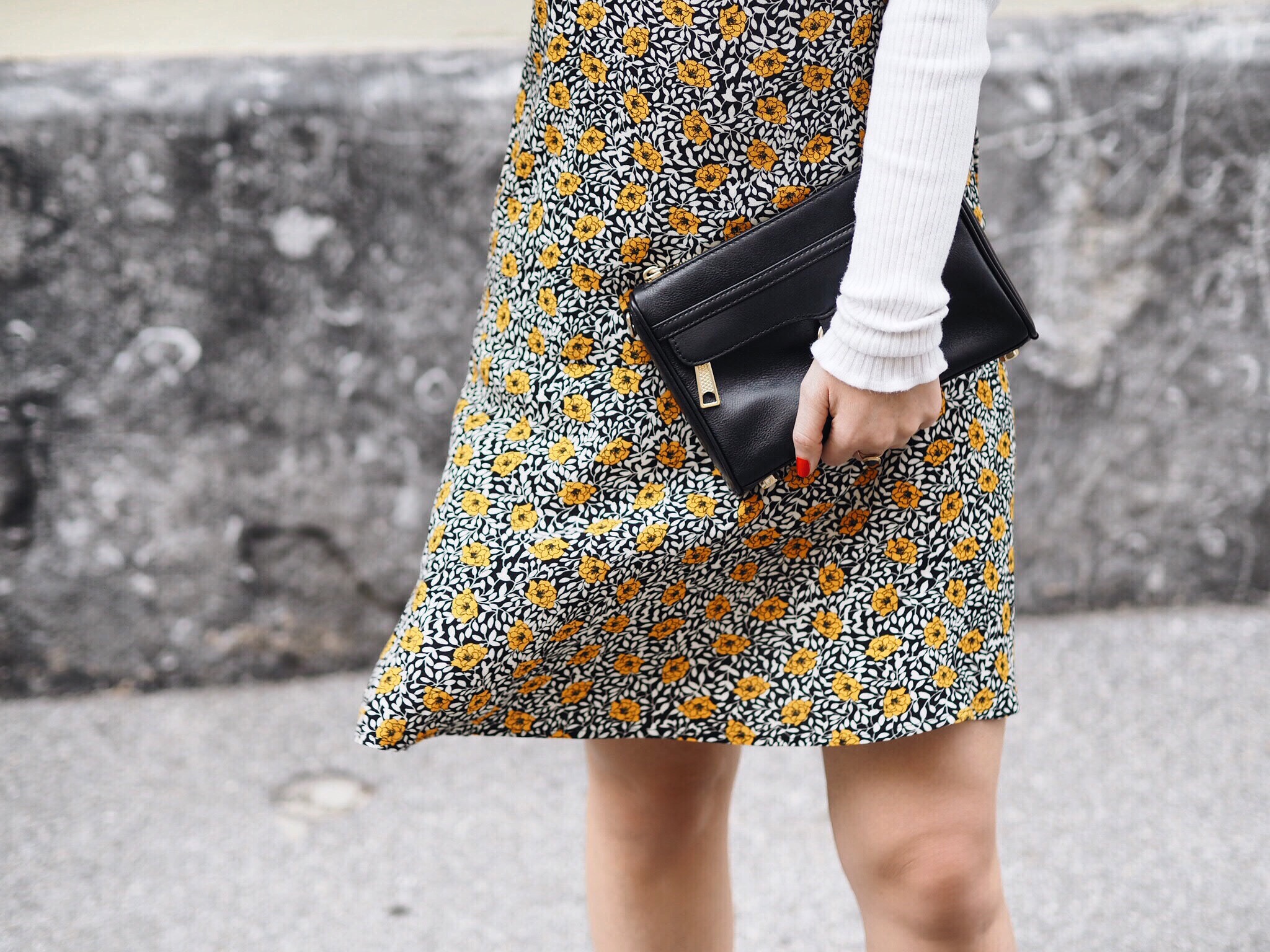 Kleid: Mango, Rolli: Edited (alt) ähnlich hier, Schuhe: Vans, Tasche: Rebecca Minkoff, Lippen: Maybelline, Nägel: Chanel Coquelicot ähnlich hier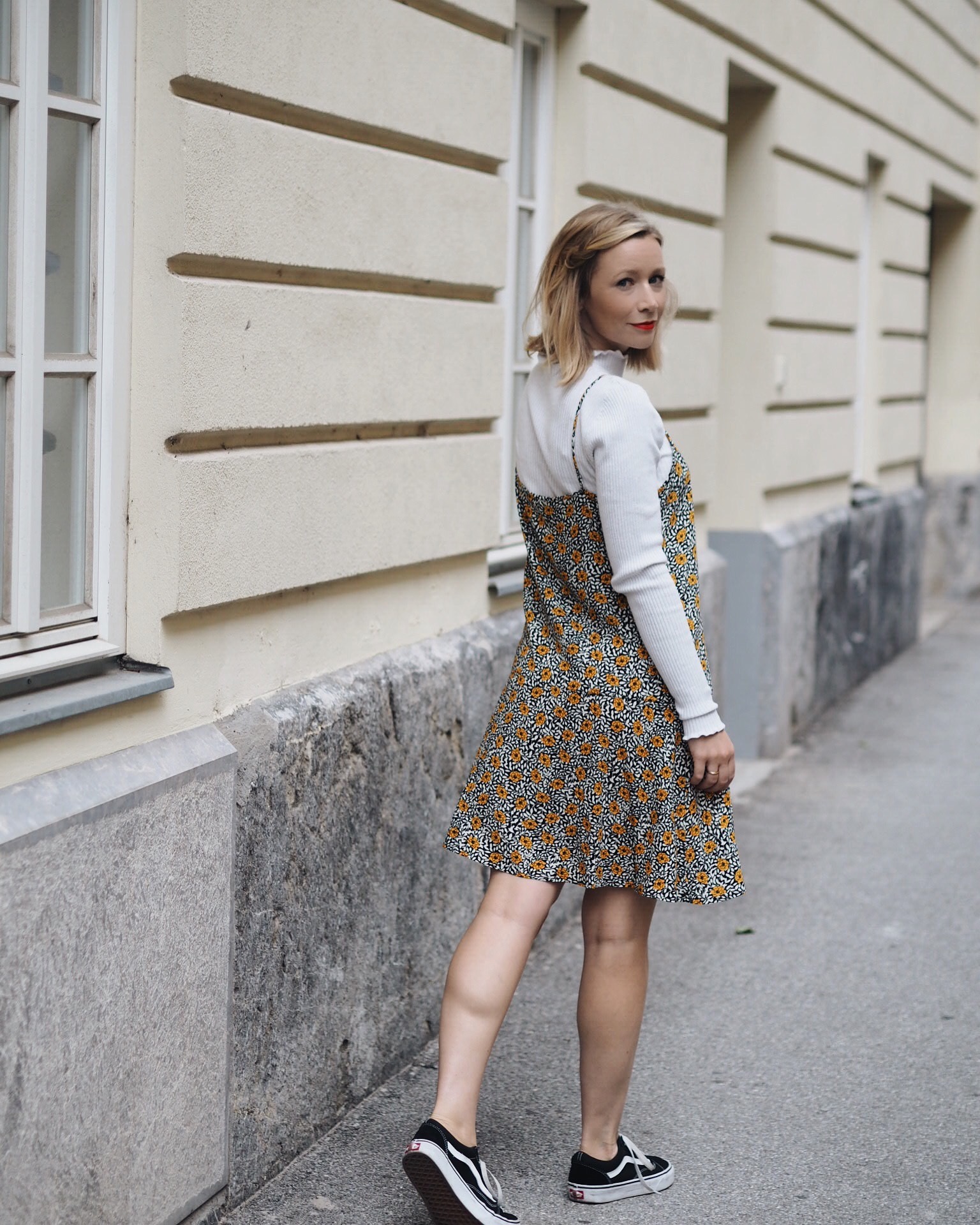 ENG: I just don't want to let go of summer and cute summer dresses. Fun fact: Today I discovered a dress that I had completely forgotten about. I had bought it before we went on our summer vacation, but didn't wear it until today. I think it is just perfect for pairing with a thin turtle neck, some good old Vans and a bright red-orange lipstick. As temperatures fall, you will definitely see me wearing the same combination with opaque tights and military boots. Please let me know what your favorite transitional pieces are and which items will accompany you summer to autumn.