Or at least I tell myself so. Every once in a while I feel a little stuck, in my own thoughts, my own perspectives, my own beautiful, but small world. I sense there's something bigger, better or just entirely different to come but I have not yet figured out which steps to take or what to do to make a change. I get nervous, fidgety, impatient, unhappy. Although I have already achieved quite a bit in my life, I still feel it is never enough or good enough. And this is the hardest part: I cannot just rest, have a look at all things that have been accomplished so far this year or just switch off my constant busy mode. I feel like there is so much to do.
As a perfectionist I really sometimes tend to exhaust myself by caring too much. Why is it so hard NOT to give a fuck? Is there a magical recipe to finally accept yourself as a human being without constantly urging yourself to develop supernatural powers? And anyways…
Why is perfect never good enough?
Is it because social media has taught us to look at others' lives and to compare ourselves with others constantly? Currently I feel very much fed up by the perfect images that are presented to us on Instagram. Many renown Austrian bloggers I used to like very much seem to have lost touch with reality somewhere between their perfect avocado toasts and their regular spinning classes… Is it just me or is it getting boring? Are we about to end up in uniformity and extreme perfectionism? You know what they say about perfectionists?
A perfectionist is someone who can't stand making the same mistake once.
Admitting that making mistakes is a natural process, underlining that what makes us different from each other is vital for our own sanity must be key. Just enjoying myself will definitely be one of my top priorities this summer. What is absolutely true for me is that I need a holiday so badly: I cannot wait to get away from business as usual and just live. Because this is what summer is for, right? I will not stop taking pics of fascinating places, uploading cute outfits or most loved beauty items, because this is an important part of my personality I love to share. Yet I will have to allow myself to take one step at a time. Slowmo. For the sake of my own happiness. Imperfect is the new perfect.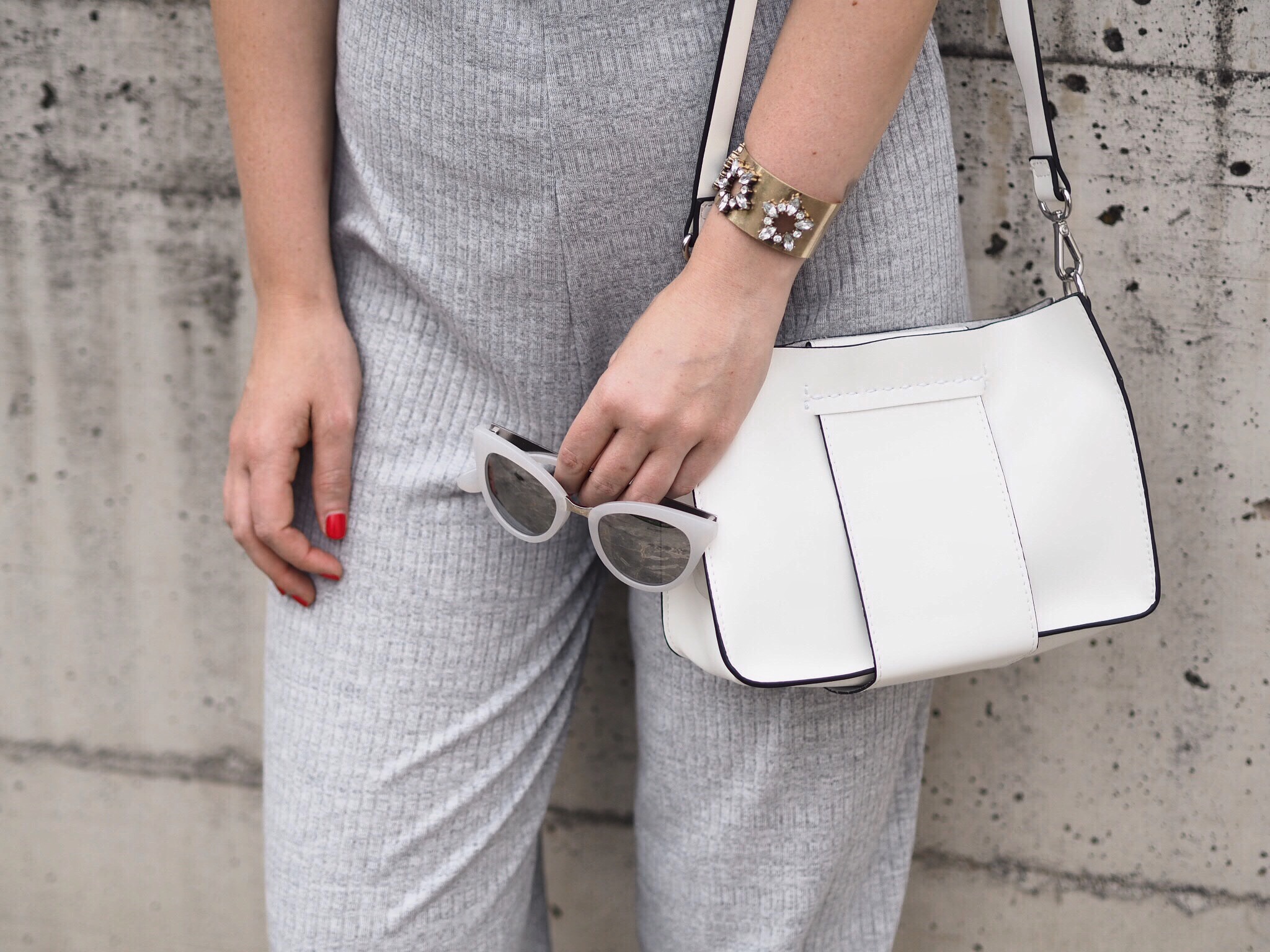 Jumpsuit – Zara similar here
Shoes – Birkenstock
White sunnies – Zara similar here
Bag – Zara similar here
Bracelet – Mango similar here
Gold Earrings – New One (In-Shop)