Eigentlich starte ich nicht gerne mit viel strapazierten Zitaten in eine neue Runde #hairgame, aber wo Coco Chanel recht hat, hat sie recht:
"A woman who cuts her hair is about to change her life."
Ich habe es also gewagt und meine ebenso strapazierte blonde Mähne radikal abschnippeln lassen. FAZIT: Die gefühlt beste Beauty-Entscheidung in 2017. Der LOB (Long Bob) hält sich ja hartnäckig in unseren Instagram-Feeds – zu Recht. Ich kenne keine Frisur, die einfacher zu handeln ist und gleichzeitig so viel hermacht. Nach langem Hadern mit mir selbst (Außenstehende hatten dazu geteilte Meinungen), hier ein paar eindeutige Zeichen, dass eine neue Frisur die Lösung sein könnte.
Du spielst schon länger mit dem Gedanken und nutzt die 'Speichern'-Funktion auf Instagram für den einen Schnitt, der dir immer wieder unterkommt.
Eigentlich schmeichelt deine jetzige Frisur deiner Gesichtsform wenig bis gar nicht. Lass dich vom Coiffeur deines Herzens beraten! Ein guter Friseur zeichnet sich dadurch aus, dass er auch vorab fünf Minuten für dich Zeit hat, um deine Veränderung zu besprechen.
Dir gehen die Ideen für neue Frisuren aus. Am Ende verlässt du das Haus jeden Tag mit der selben hassgeliebten Frisur. #ponytailgate
Du bekommst ständig Komplimente, bloß nicht mehr für deine Haare. Wenn sich alle an deinen Look gewöhnt haben, ist jetzt vielleicht die beste Zeit, um dich selbst und andere zu überraschen.
Du fühlst dich nicht wohl in deiner Haut. Was auch immer der Grund für dein Unbehagen ist: Die Entscheidung etwas zu ändern, das ganz in deiner Hand liegt, könnte der erste Schritt in die richtige Richtung sein. #babysteps
Zu guter Letzt: It's just hair. No drama, baby!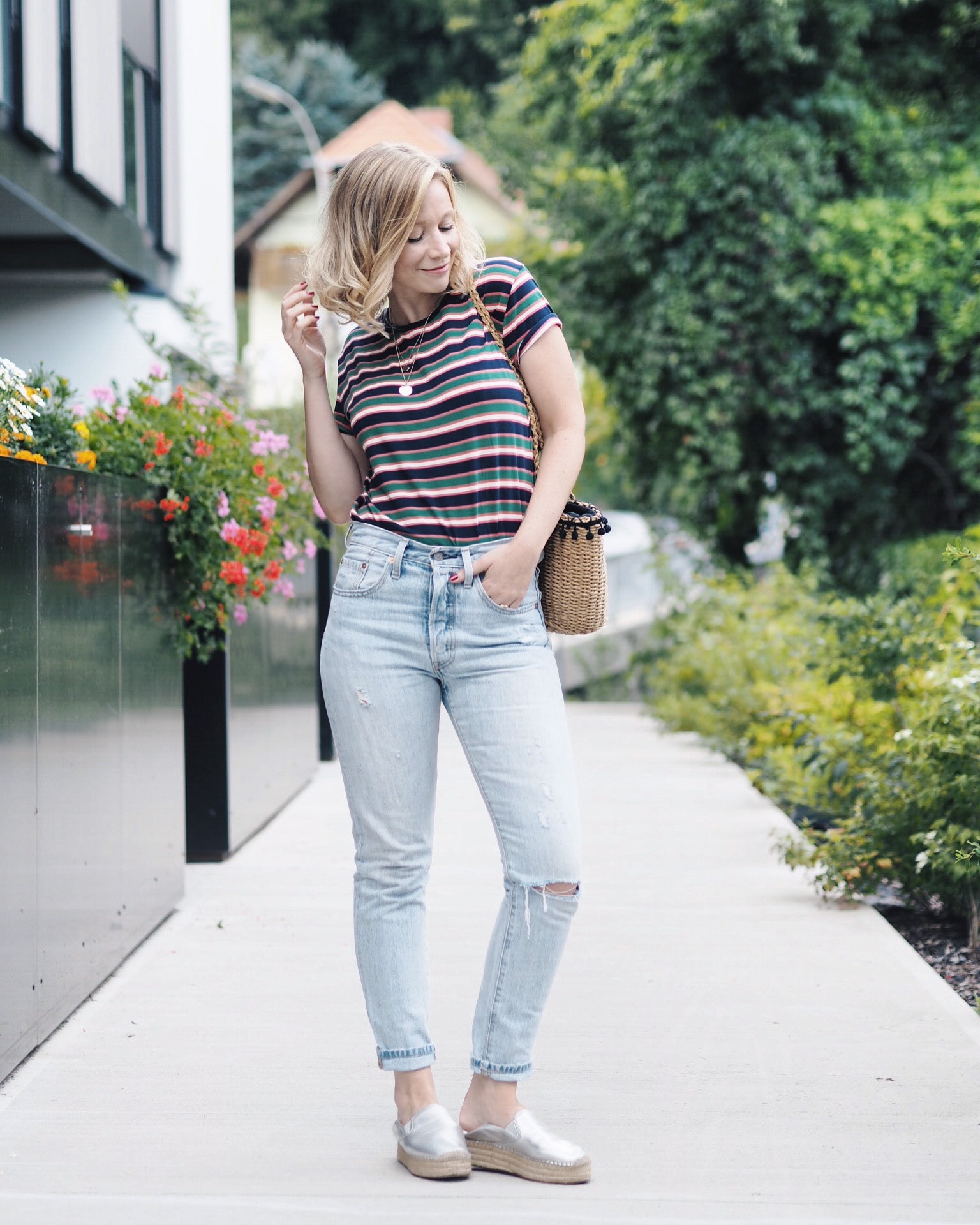 ---
ENG:
I've surprised myself with a new haircut! Normally I would not start out a blogpost with a slightly overused quote, but this one by Coco Chanel definitely is  a winner: "A woman who cuts her hair is about to change her life." I decided to go for a LOB (Long Bob) which has not stopped skyrocketing to popularity in those last few months and to literally let my hairdresser chop off quite a few inches of my slightly damaged blonde hair. Bottom line: So far the best beauty intervention of 2017. I cannot state enough how important it is, to surprise yourself by making a decision and going for it. Here are 5 signs you might be more than ready for a new haircut.
 You spend hours saving pictures from Instagram showing your new favorite haircut.
You have some doubts about whether your haircut matches your face shape. Make sure to talk this over with your hairdresser before the appointment; you know he or she is good if they are happy to advise you.
You end up leaving the house with the same hairdo every morning, because you simply cannot be bothered coming up with new hairstyles. #ponytailgate
You are complimented on everything but not on your hair. Have people gotten used to it? Maybe that's the best sign to surprise yourself and others.
You are simply not feeling well in your skin anymore. Whatever the reasons: Opting for a new haircut might be the perfect first step into the right direction. #babysteps