Genau vor einer Woche um diese Zeit habe ich wohl ein Feuerchen im Kamin unserer Suite im Hotel V Fizeaustraat im aufstrebenden Oost-Bezirk von Amsterdam gemacht. Genau eine Woche später überlege ich mir beim Durchsehen der Fotos eben dort um Permanent Residency anzusuchen. So wie Impi, die feline Bewohnerin des Hauses. Dazu aber später mehr…
Unweit des Bahnhofes Amsterdam-Amstel befindet sich dieses aus den 70er-Jahren stammende Gebäude, das mit viel Liebe zum Detail renoviert und 2017 als Hotel eröffnet wurde. 91 Zimmer und ein Restaurant mit Bar begeistern die Gäste im modischem Seventies-Flair. Beim Ankommen schleicht sich sofort das Gefühl ein, hier ganz gut leben zu können: Perfekt kuratierte Details (Wandteppich-Liebe), totale Sauberkeit, stets herzliches und zugleich unaufdringliches Personal sowie ein A-la-Carte-Frühstück, das keine Wünsche offen lässt, machen den Aufenthalt zum Erlebnis. Nach einem 'busy day' im Zentrum von Amsterdam freuen wir uns beim Zurückkommen auf die herrliche Regendusche, den Ausblick auf den Rembrandt Tower und das eigens fürs Hotel designte Bett mit seinen steingrauen Bezügen. Gezelligheid, das niederländische Pendant zu Hygge, wird hier großgeschrieben. Besonders toll: Eine eigene Yoga-Matte am Zimmer, Nespresso und Pukka Tee zum Abwinken sowie ein Marshall-Bluetooth-Lautsprecher. Schön ausklingen lassen kann man den Abend auch in The Lobby Fizeaustraat, eine Bar/ein Restaurant, das Einheimische und Hotelgäste gleichsam anzieht. Dort probiert man am besten die Spezialität des Hauses, einen Elsässer-Flammkuchen, oder die allseits beliebten Bitterballen, der Must-Snack der Holländer.
Ein hauseigener Fahrradverleih (da hat uns leider der Regen dazwischen gefunkt)  sowie die unmittelbare Nähe aller öffentlichen Verkehrsmittel haben das Angebot abgerundet – ich bin mal ehrlich: Es gab einfach nichts zu meckern. Im Gegenteil: Am liebsten würde ich es wie Impi machen, die legendenumwobene Hauskatze, die sich ihr Zuhause am einen oder anderen Rattan-Mobiliar in der Lobby eingerichtet hat, und für ein Weilchen einziehen. 
*Ein großes Danke an Hotel V Fizeaustraat für einen unglaublichen Aufenthalt im (so munkelt man) besten Zimmer des Hauses. 223 – just in case, liebe Leser*innen!
HOW TO GET AROUND:
Von Schipol-Flughafen zum Hotel könnt ihr ca. eine 3/4 Stunde einrechnen – einfach in den Airport Train hopsen, bis zur Central Station fahren und dann in die Metro (Linie 51, 53 und 54) umsteigen und bis zu Amstelstation fahren. Von dort sind es ca. 300 m Fußweg oder 1 Station mit dem Bus zum Hotel. Die Linie 12 der Straßenbahn geht ebenso von der Amstelstation weg und bringt euch direkt in die unmittelbare Nähe der wichtigsten Sehenswürdigkeiten und der Foodhallen. Aber dazu mehr in Kürze!
Hihi, lovely English readers: Never would I forget you: Make sure to scroll down for the English version. Or just enjoy this visual diary. Btw. Can you spot the real permanent resident?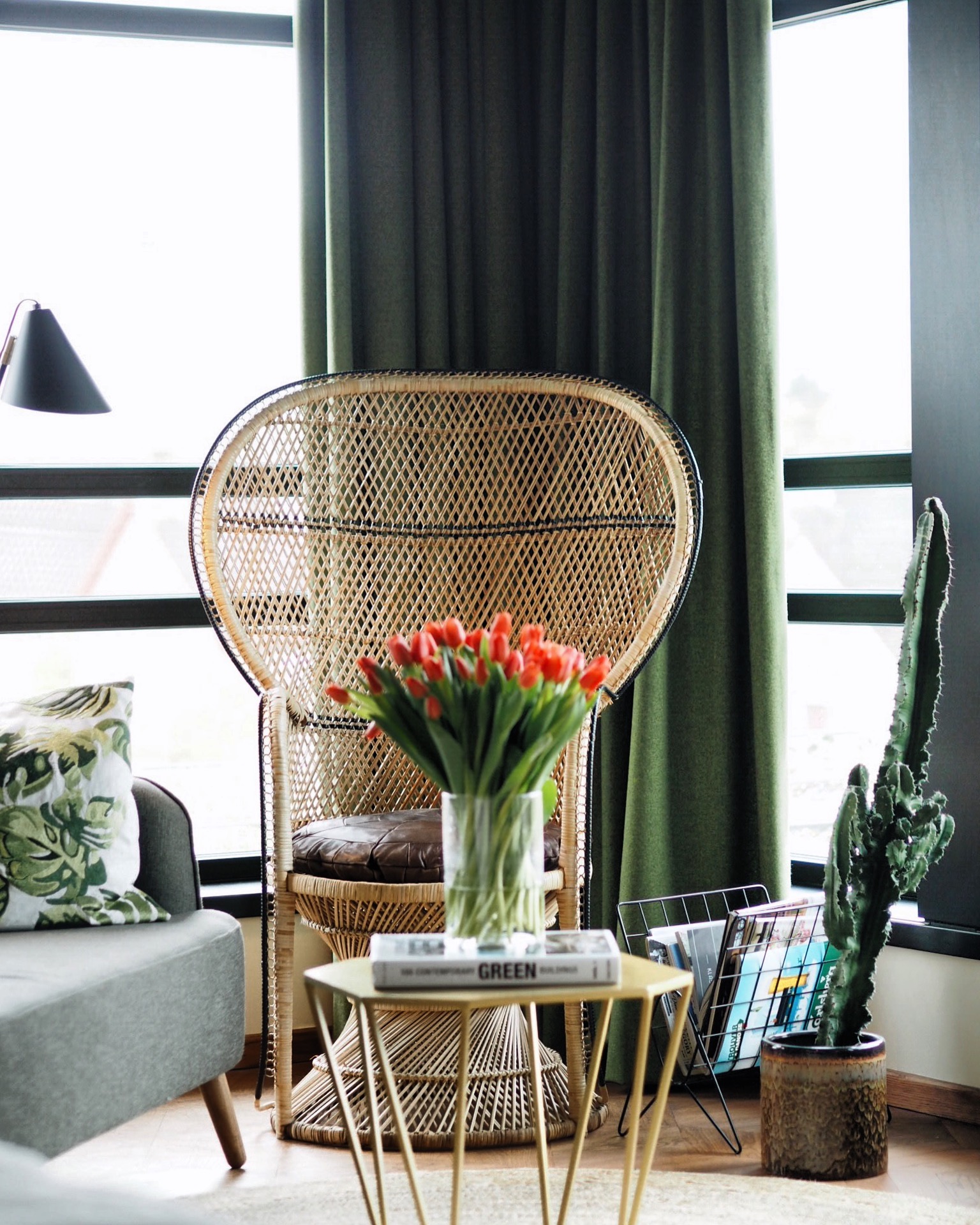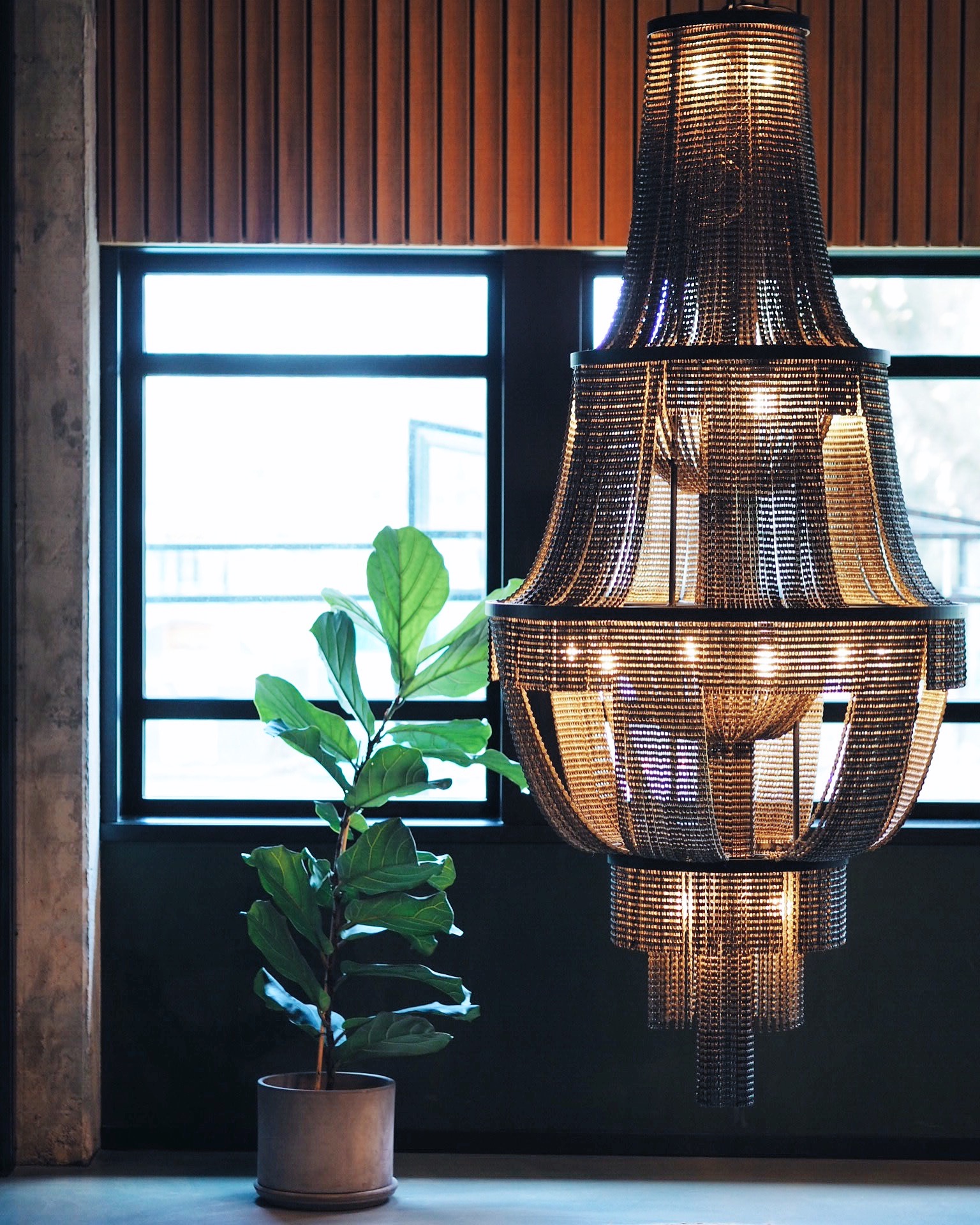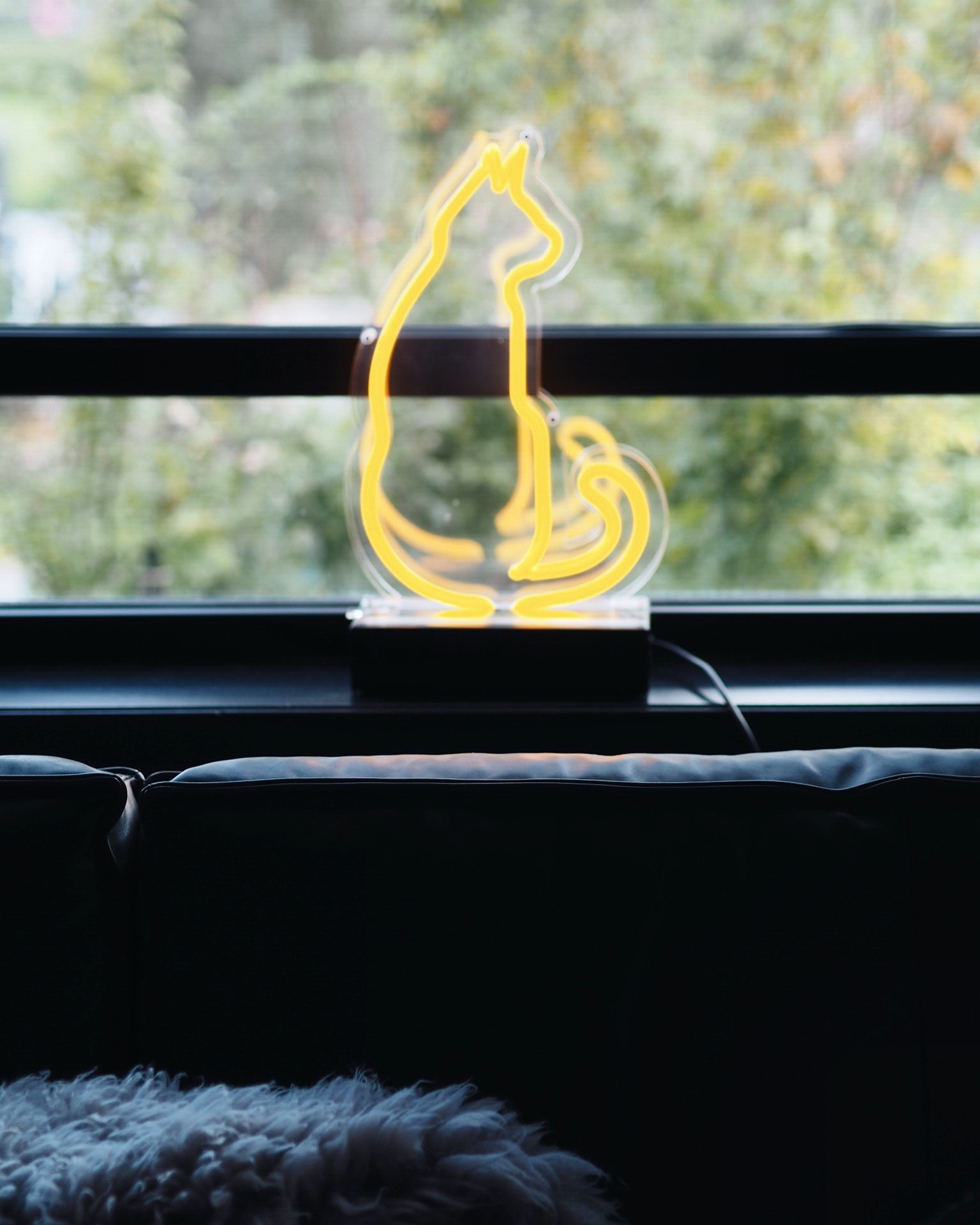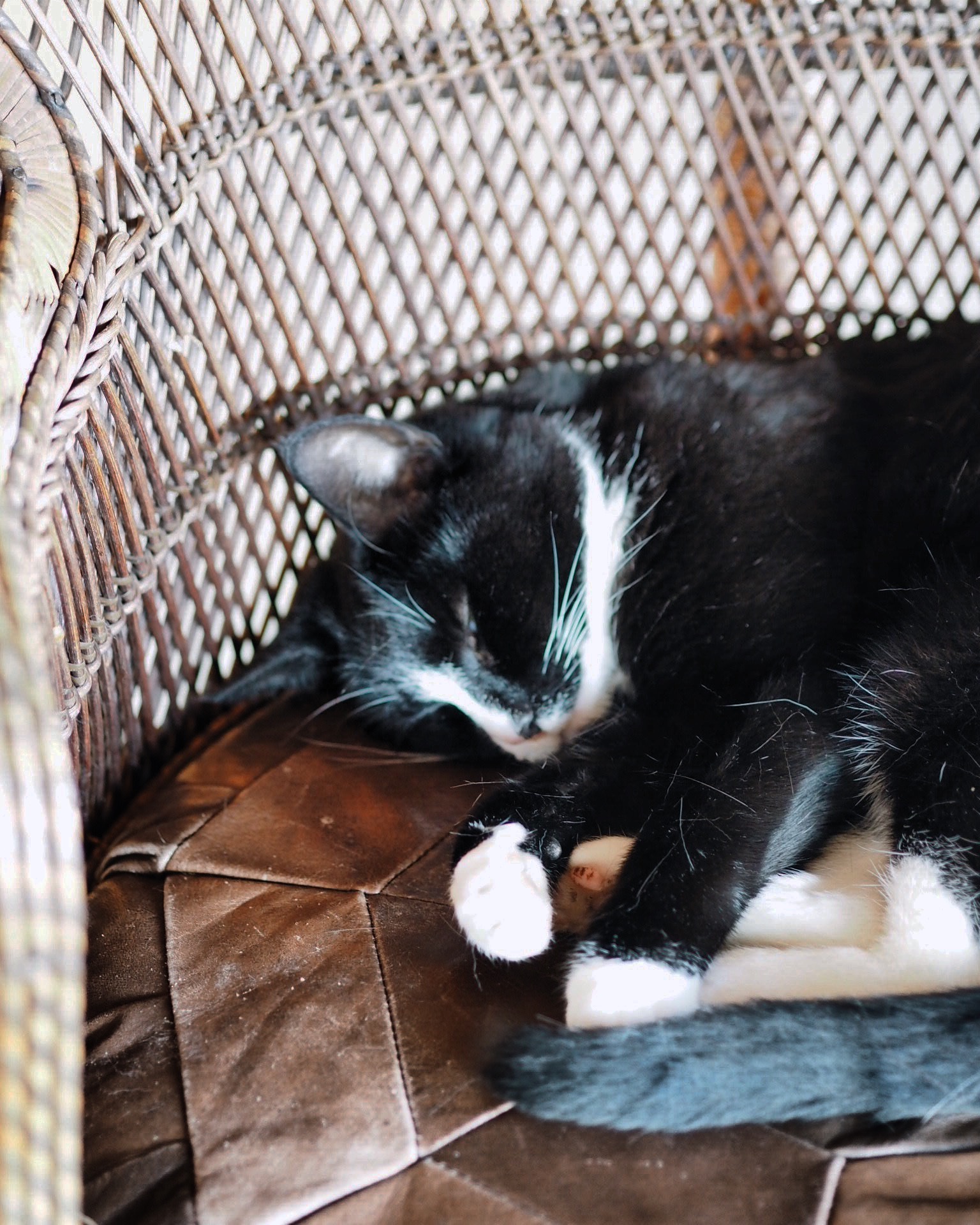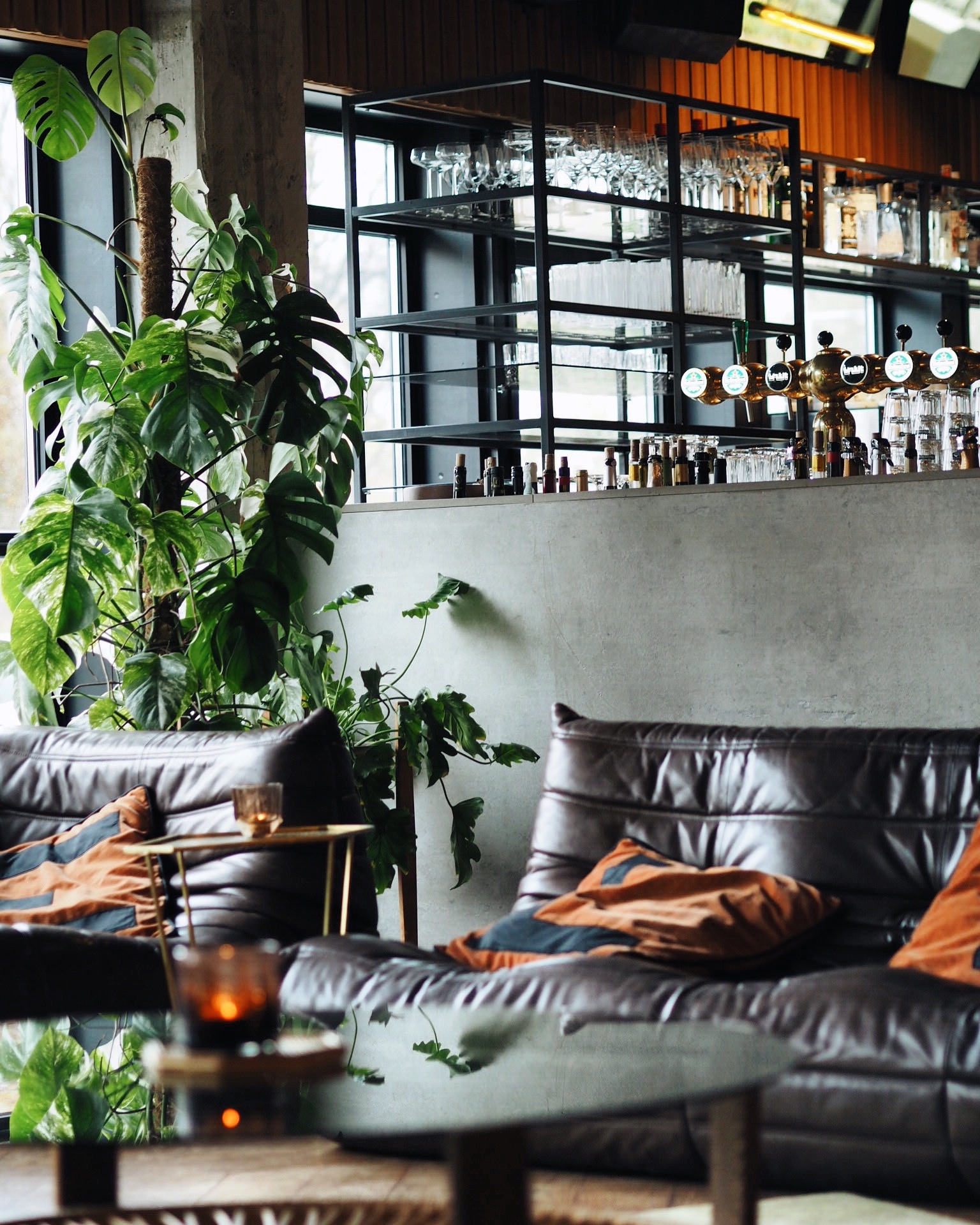 ENG:
Exactly one week ago, probably even around this time, I was lighting a fire in our suite in Hotel V Fizeaustraat in the upcoming east district of Amsterdam. Exactly one week later I plan on moving in as a permanent resident when going through all the pictures I took. Just as Impi, the feline resident of the hotel, I plan on going back and staying forever.
The hotel is situated near the trainstation Amsterdam-Amstel and was opened in 2017. The recreated chique seventies flair reminds of the building's origins. 91 rooms and a restaurant with bar make you feel at home right away. Every detail is curated with lots of love (woollen tapestries!!), it is extremely clean and the staff are very friendly without being intrusive. Breakfast is served à la carte and leaves nothing to be desired. After a busy day in the city center we would be looking forward to our lovely rain shower, the view of Rembrandt Tower from our corner room and the custom made beds with pebble-grey linens. Gezelligheid, the Dutch pendant to hygge, is definitely at the center of the hotel's vibe. Our room came with a yoga mat, a Nespresso machine and Pukka teas as well as a Marshall bluetooth speaker. Both hotel guests as well as locals can enjoy the lovely atmosphere at The Lobby Fizeaustraat, a bar/restaurant that offers various specialities. Make sure to try their flammekuche or feel very Dutch and eat Bitterballen – the must-snack in the Netherlands.
Of course you can rent bikes at the hotel or reach your destination by public transport. To be honest: There's nothing I did not enjoy about the place. This is why I'd love to change places with Impi, the legend of the house. You'll find her around the lobby, purring around in one of the enormously comfy rattan chairs.
*A big thank you to Hotel V Fizeaustraat for an incredible stay in your wonderful suite. It's room Nr. 223 – just in case, dear readers.
HOW TO GET AROUND:
Take the airport train from Schiphol to Central Station and then change to the metro. Line 51, 53, 54 all bring you to Amstelstation. From there you reach the hotel by foot in 300m. Tram line 12 brings you directly to the most important museums and De Foodhallen. Read more Amsterdam tips here soon!